Some photos from our April trip to Prague, Czech republic.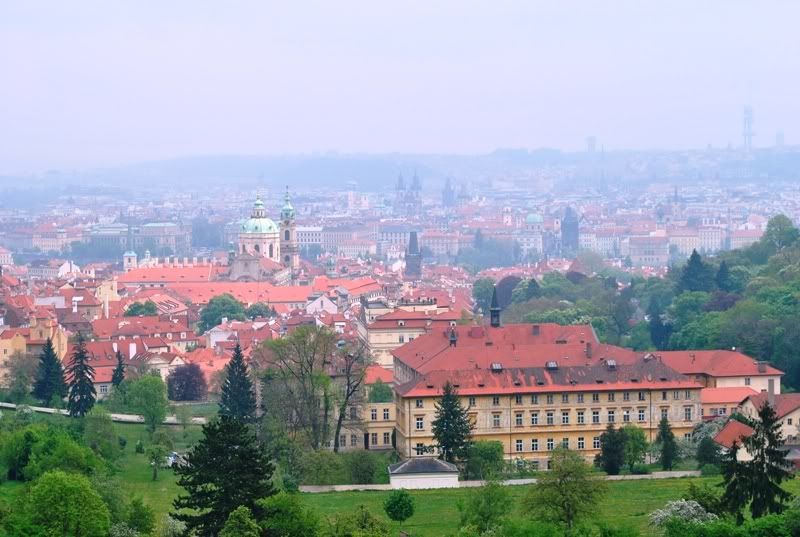 I loved that couple and met them across various places – couldn't help taking photos of them )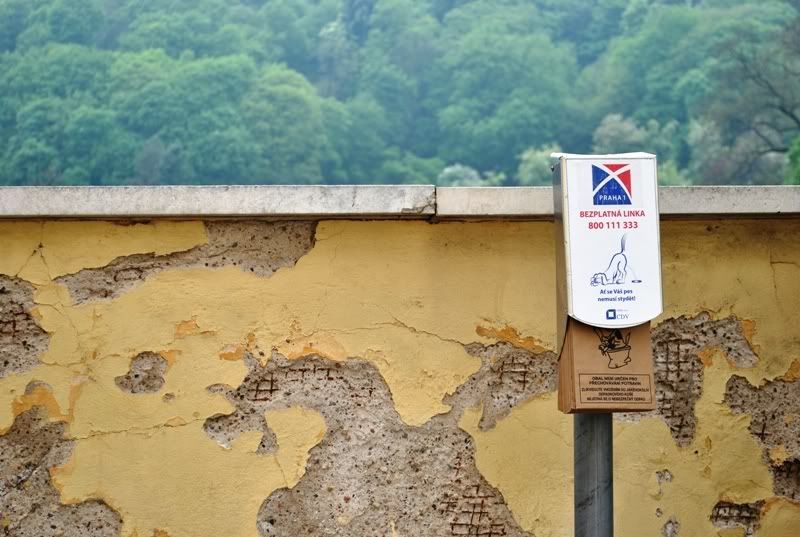 I liked Czech republic for their love to exterior and interior details, frontages of the buildings with signs and flowers were pleasing to the eyes: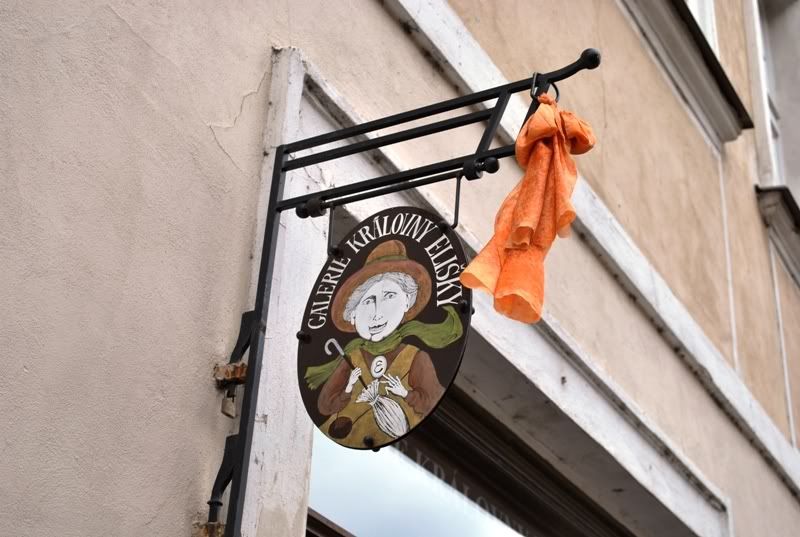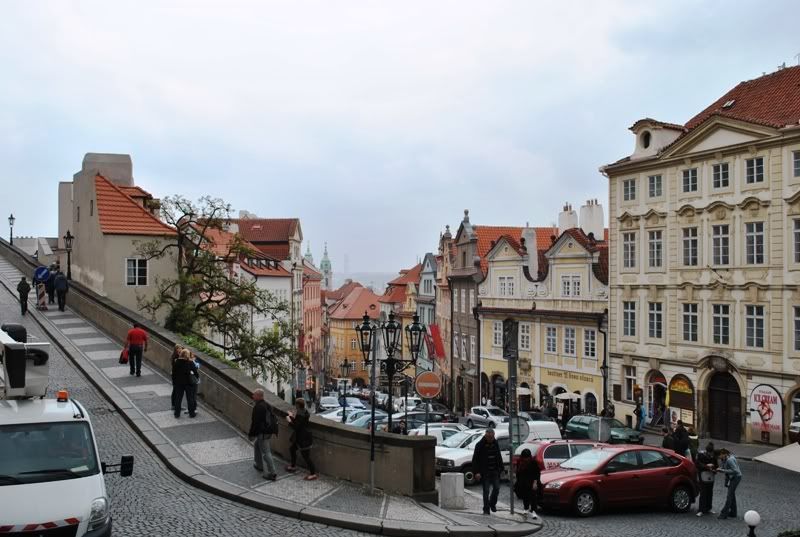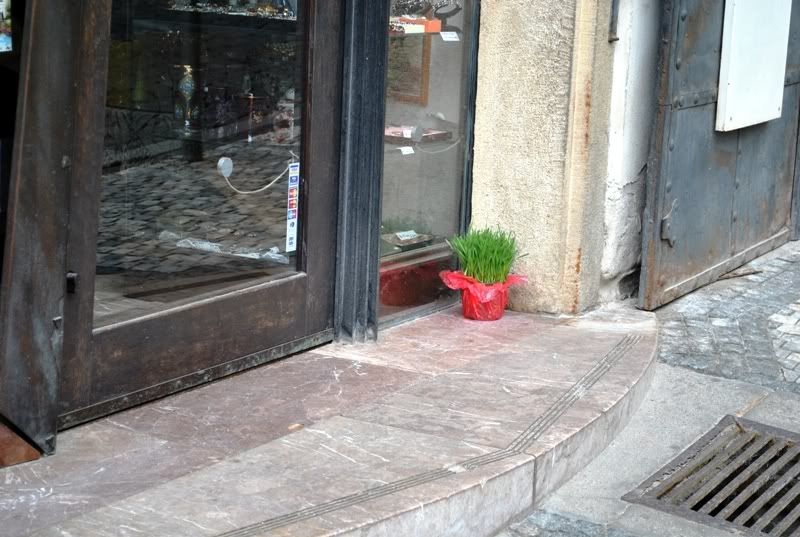 The column resembles a man with a mustache:

Legendary beerhouse "U Shveika"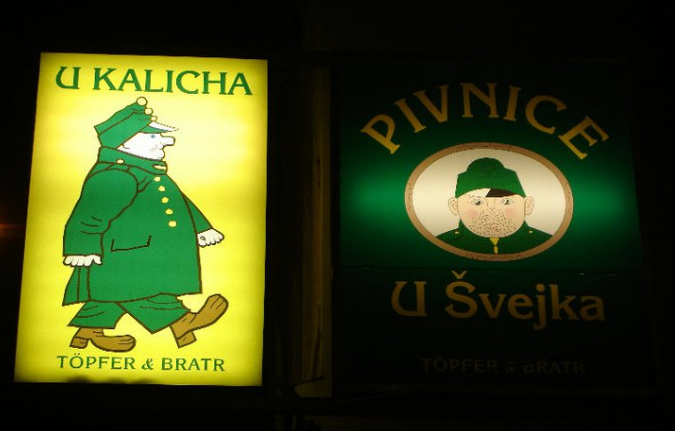 That's where the beer is brewed! There was a smell of barm in the air: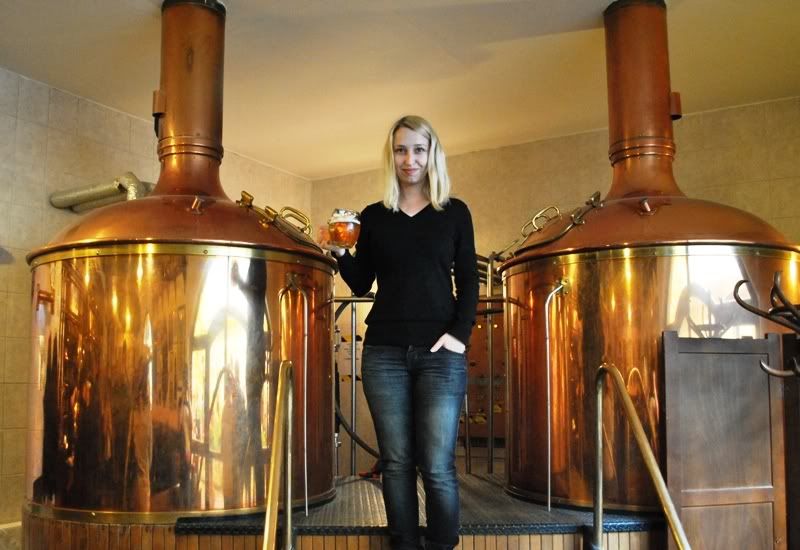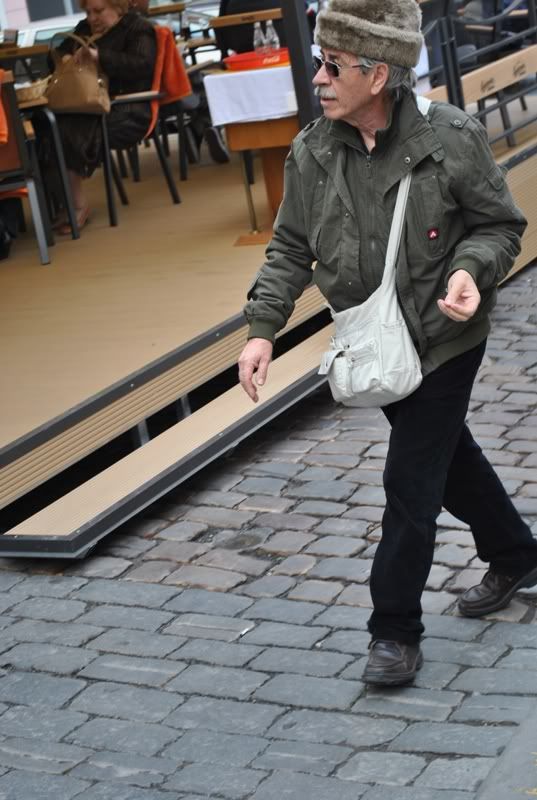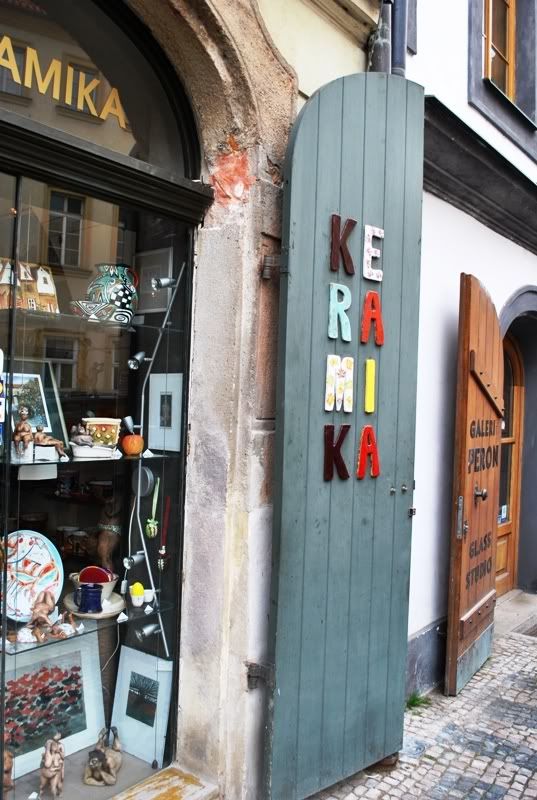 Almot the narrowest street in the world (but anyways, they didn't get to the Guinness World Records. It even has it's own traffic lights!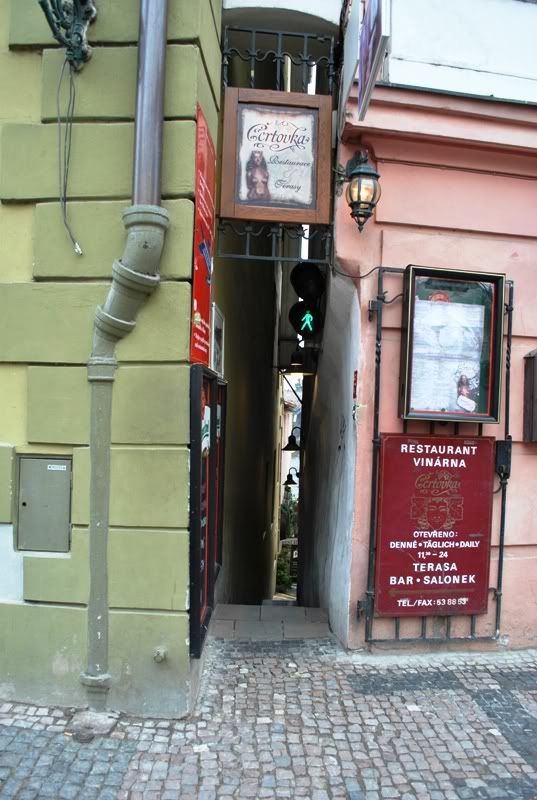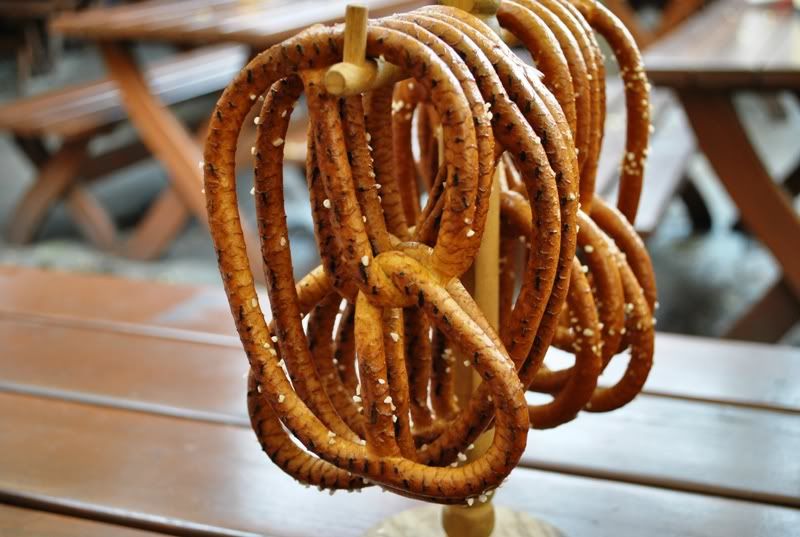 Took some photos of random people on the Charles bridge: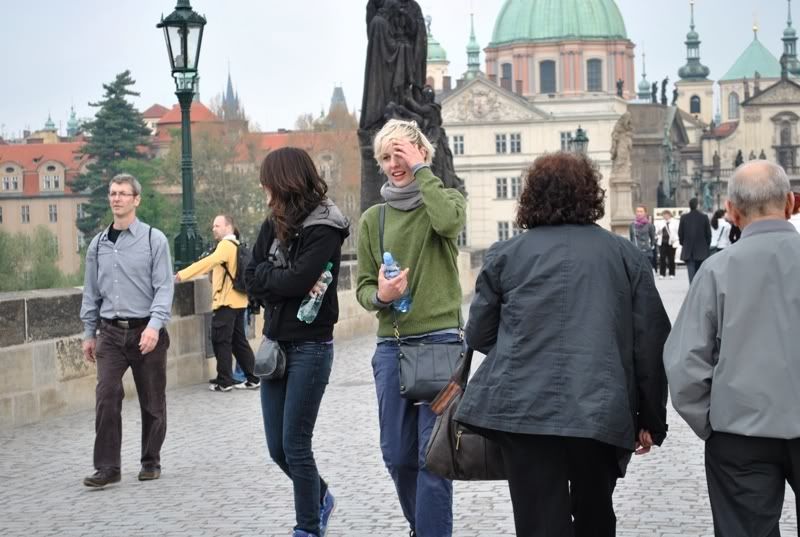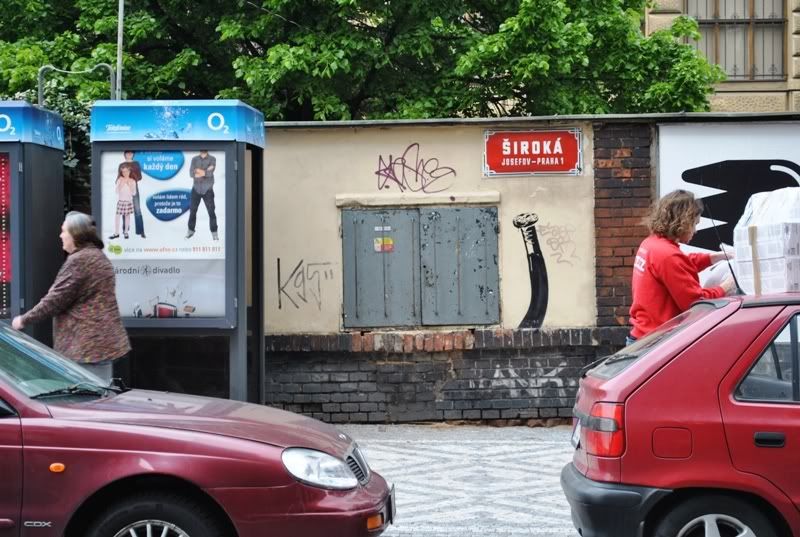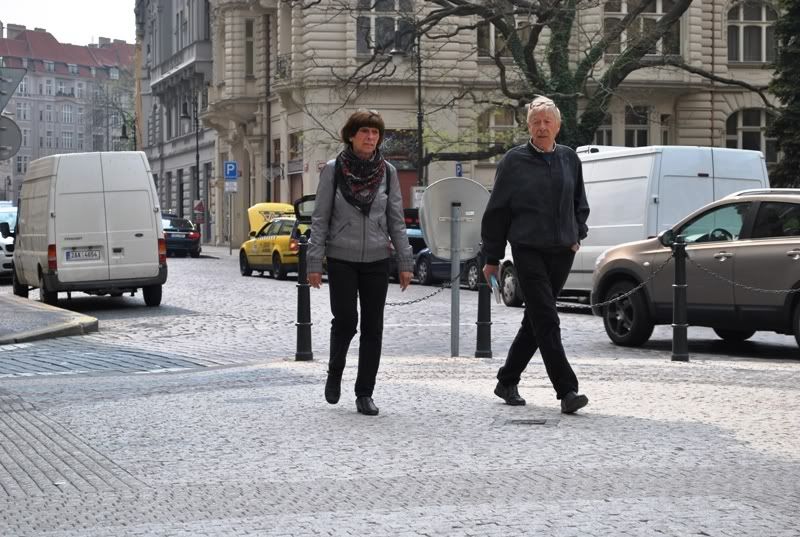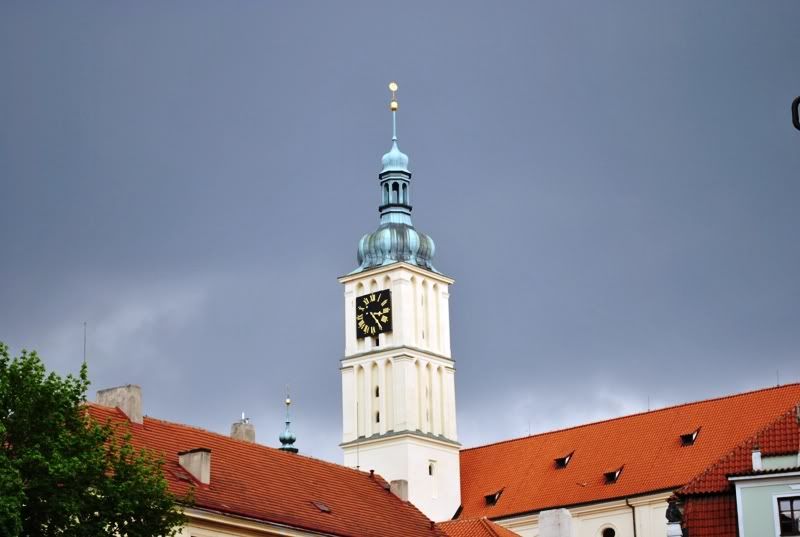 Met with my friends who study and work in Prague: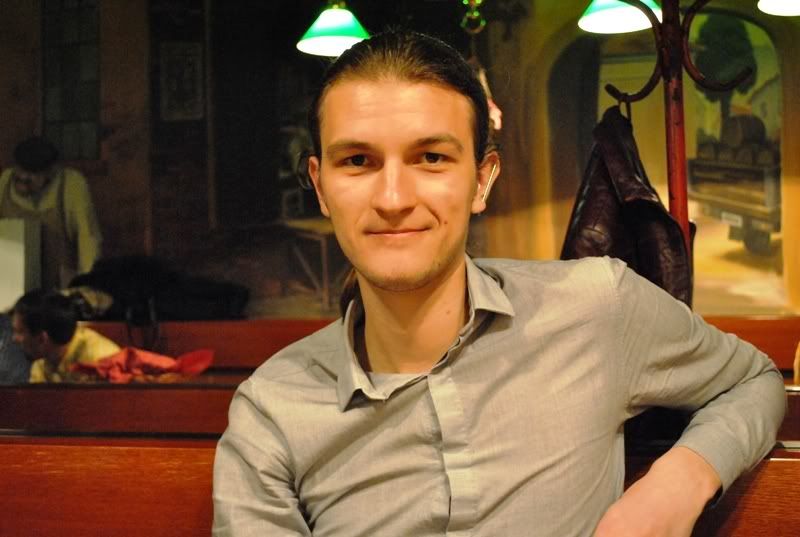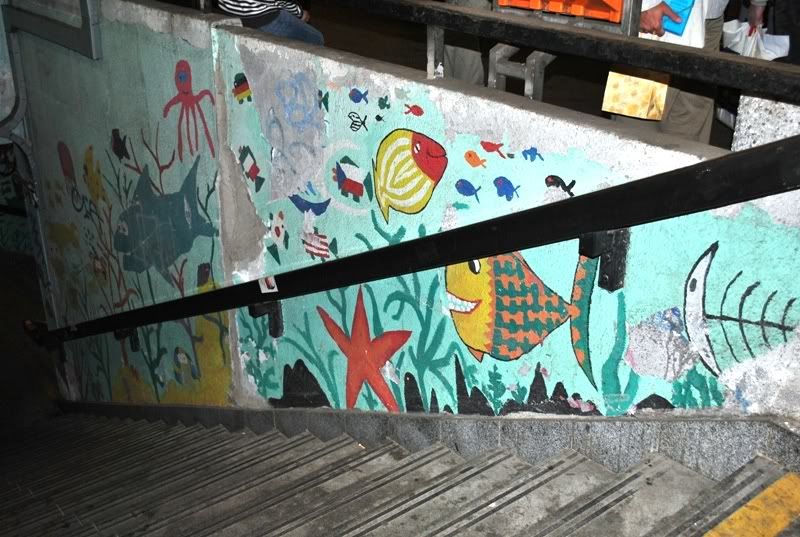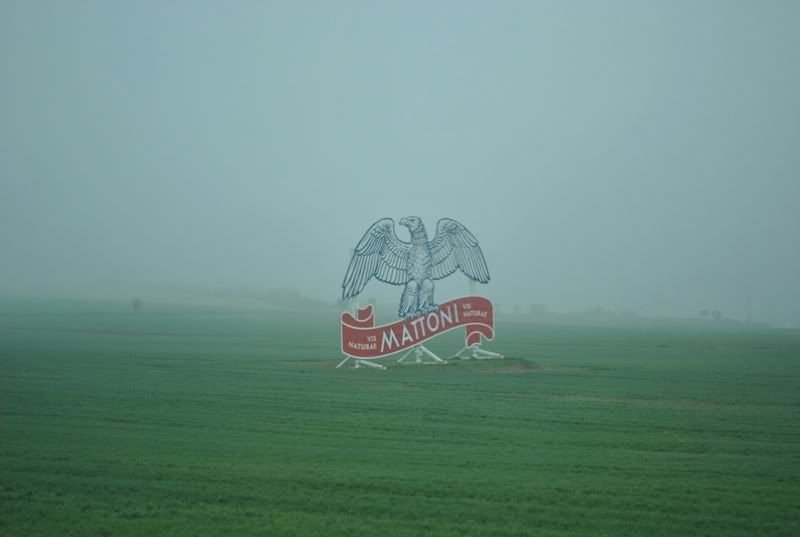 Yellow rapeseed fields: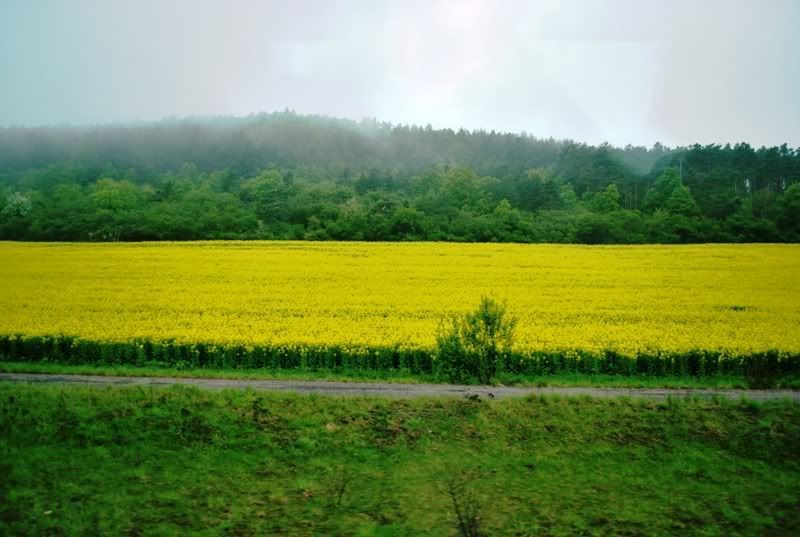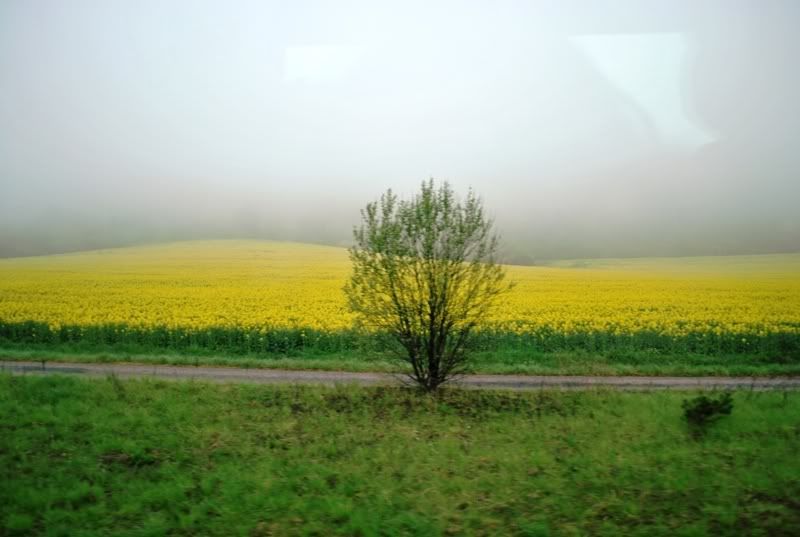 Solar panels: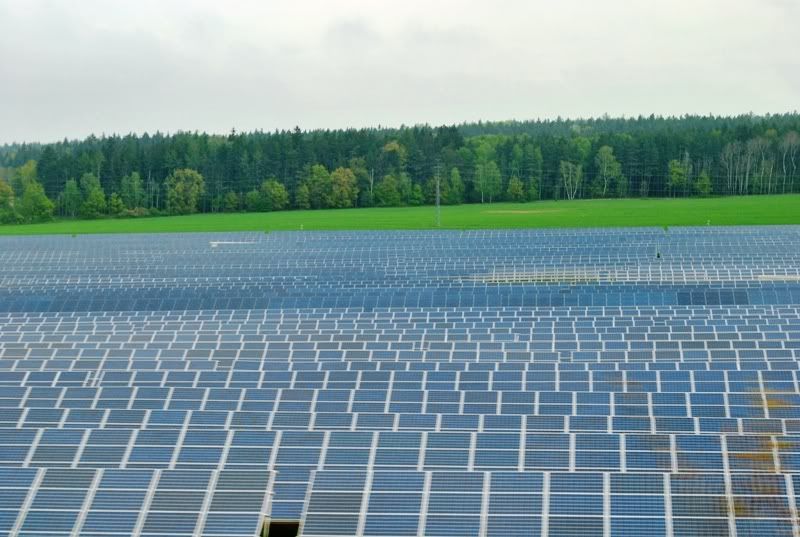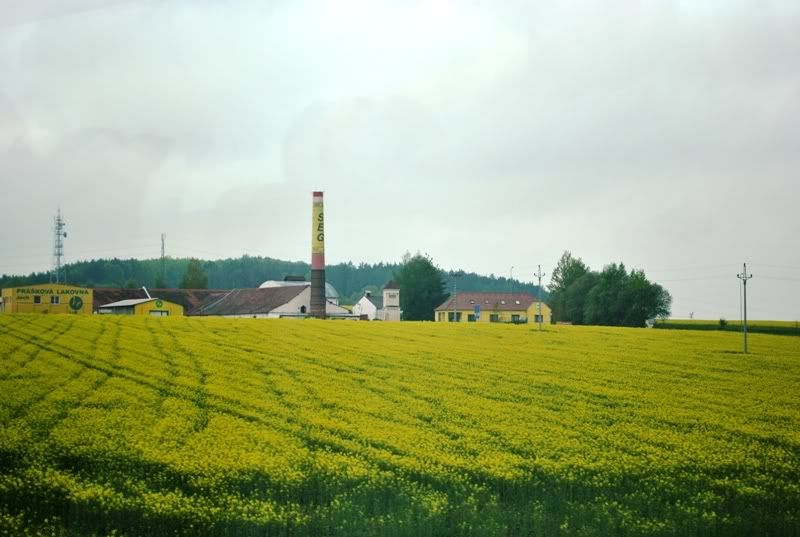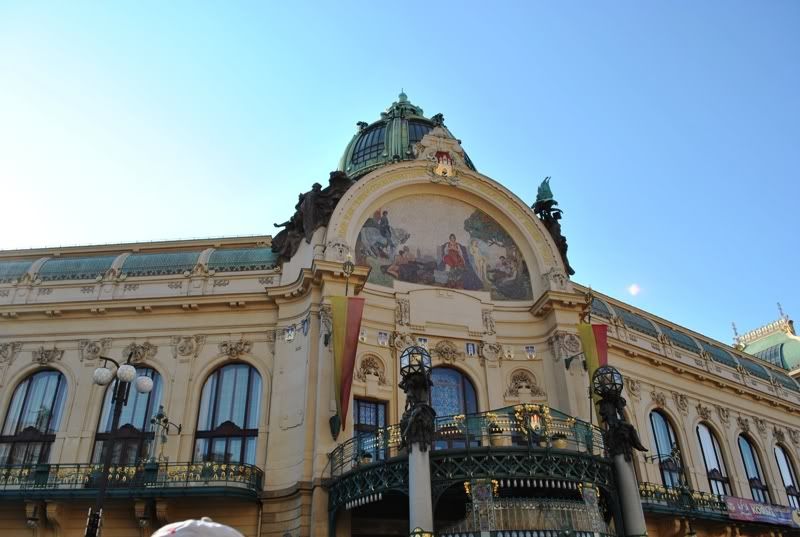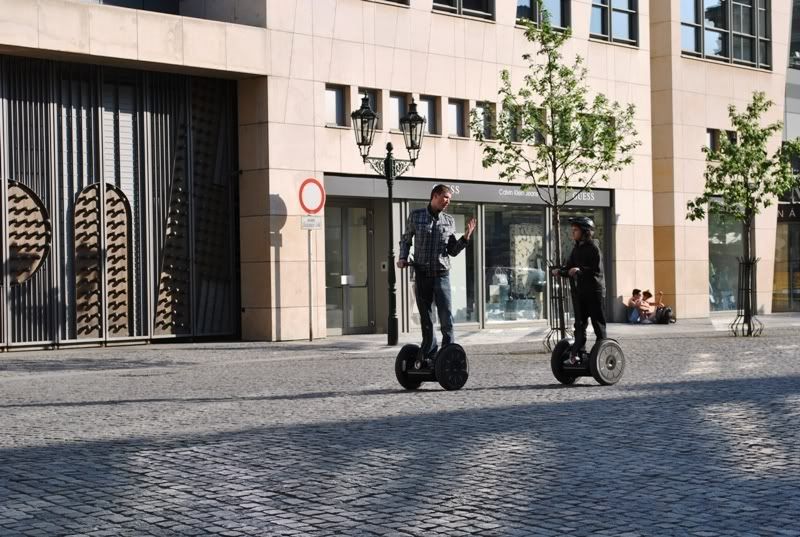 I don't envy those people who make money in such a way – they stand all day long on the heat, all covered with paint and almost don't move…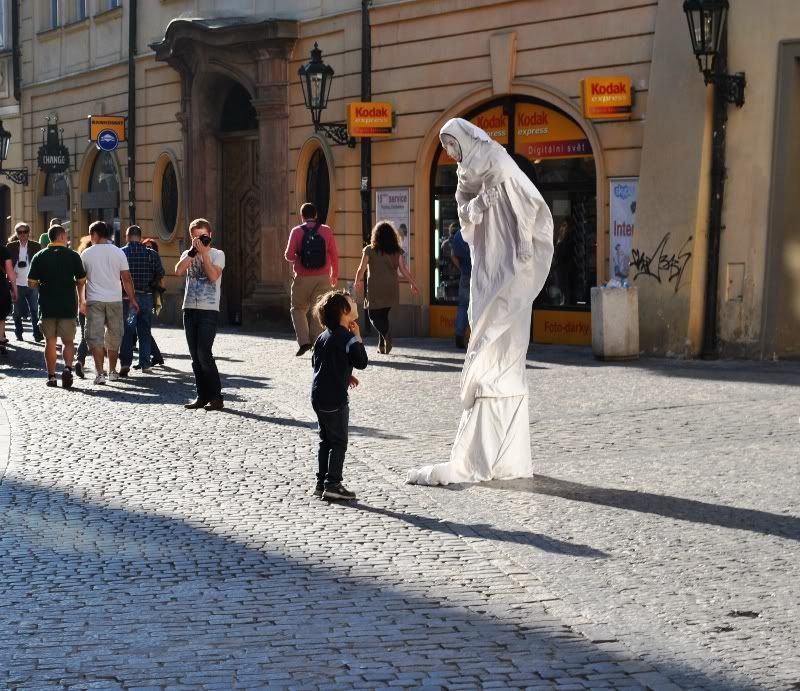 We came to Prague on Easter, that's why there were too many tourists in the center of the city:

The author of the clock was blinded as soon as he finished them – just because noone wanted him to create one more masterpiece in the world: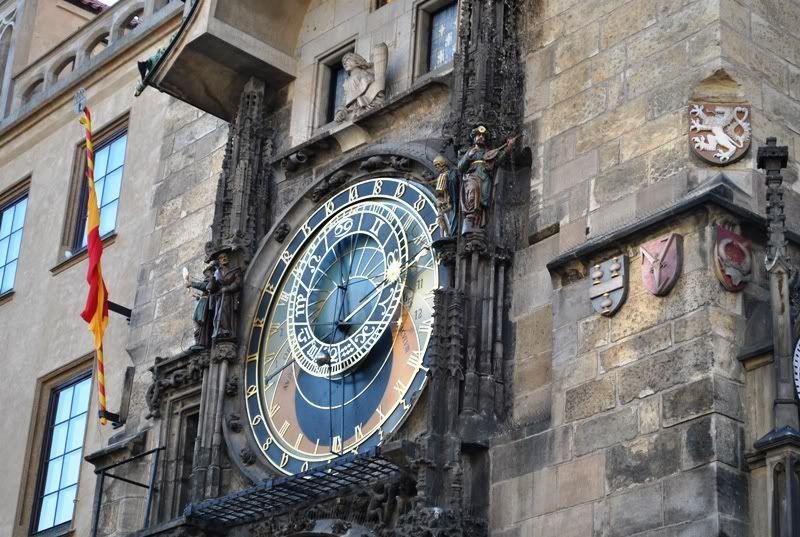 It would be fun to climb the tower at least to see the faces of the tourists below with the raised heads and open mouths 🙂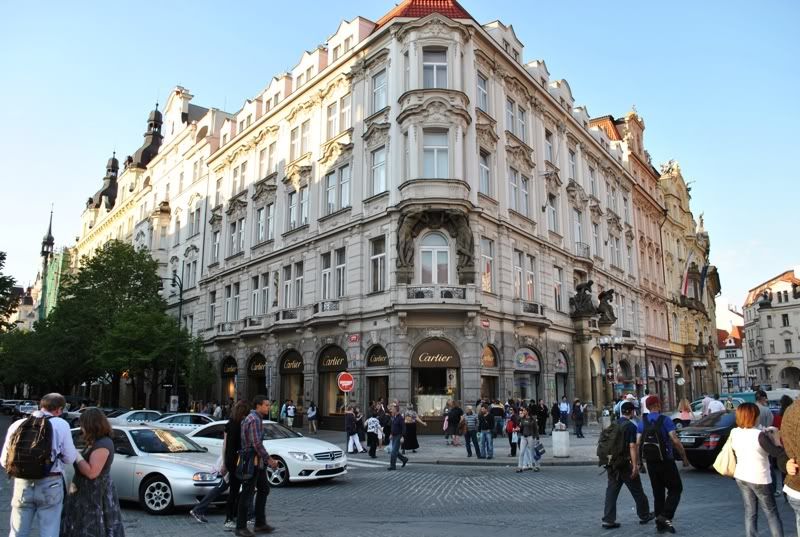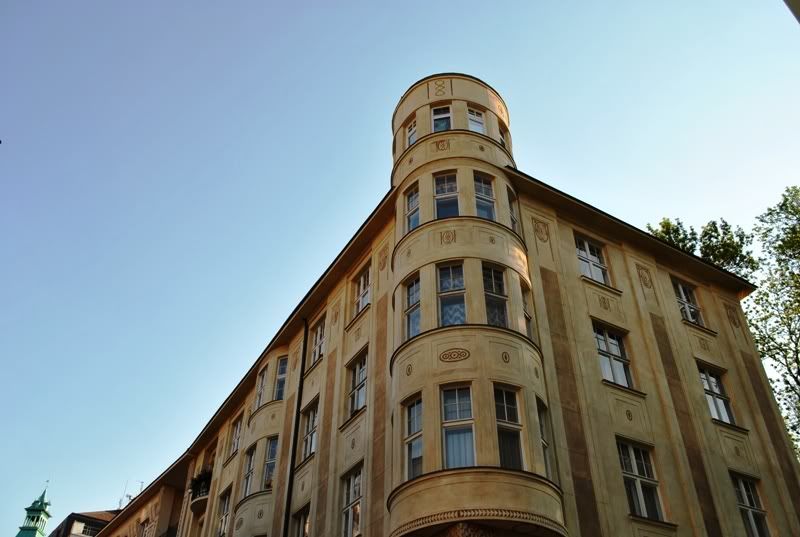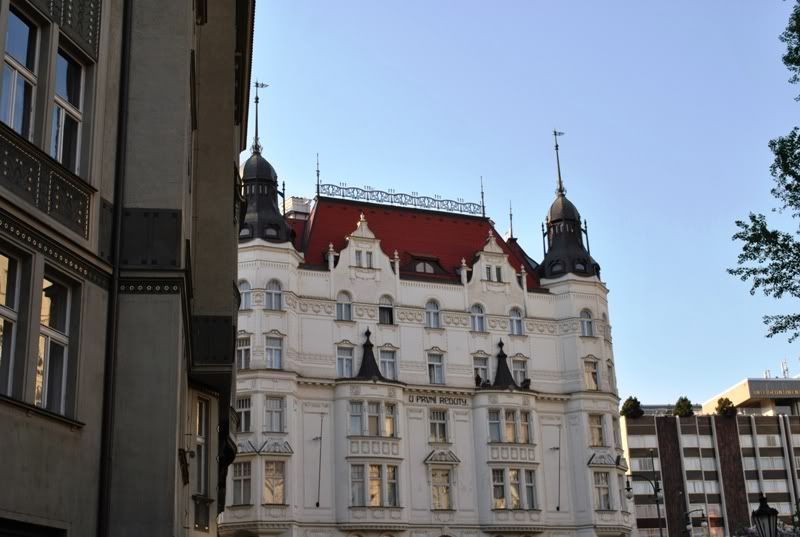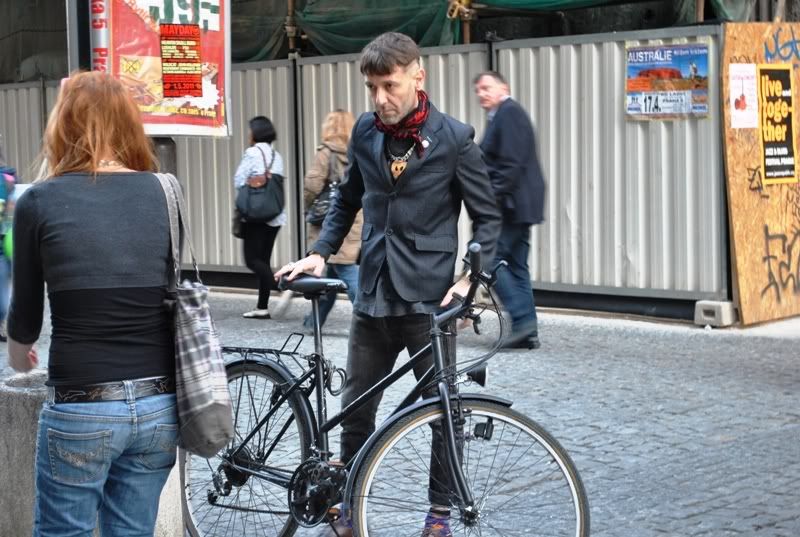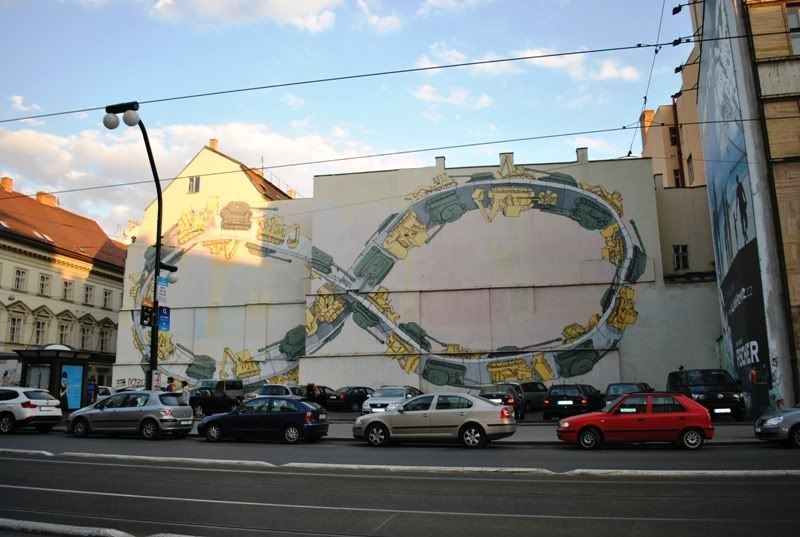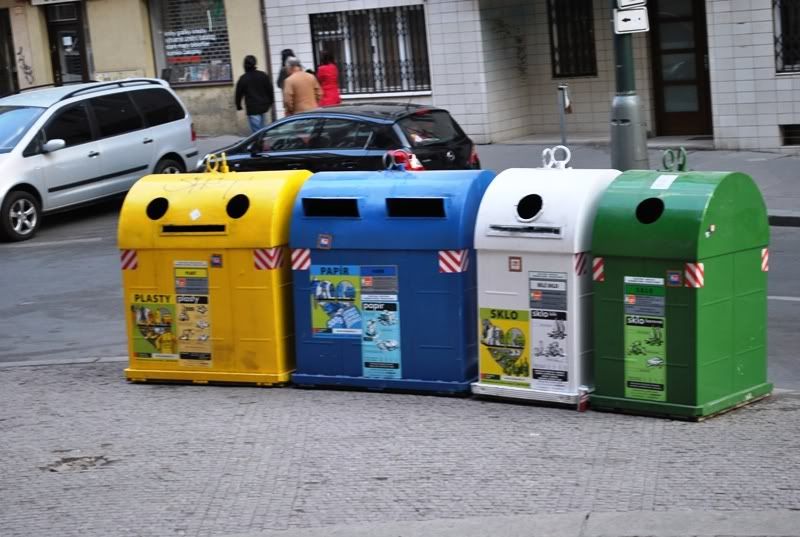 One more legendary beerhouse "U Fleku". The dish is called "Koleno" ("knee")- it's the national czech dish made of beef or pork: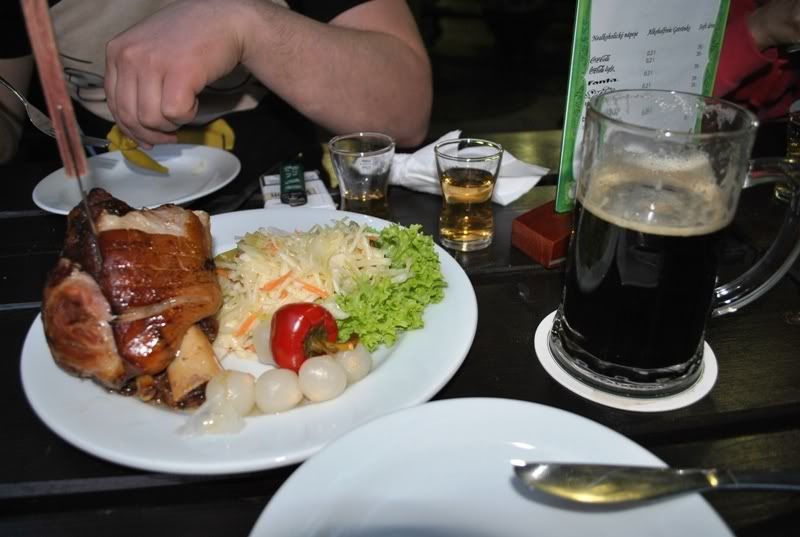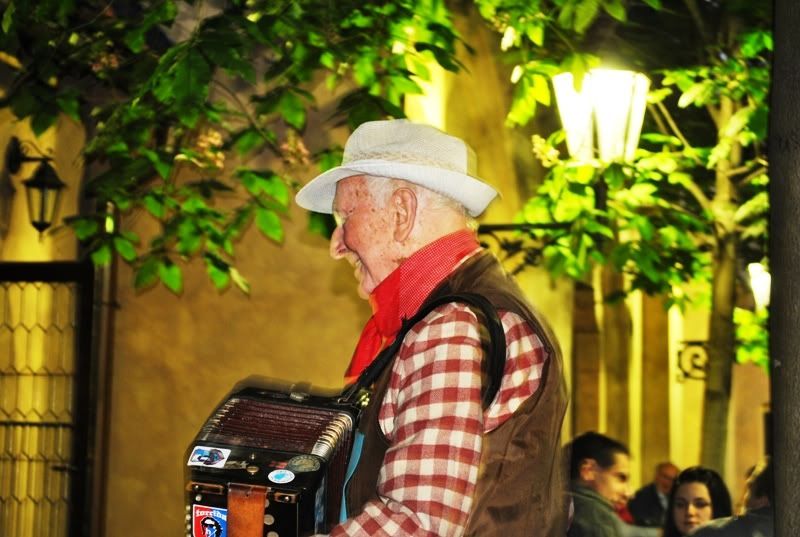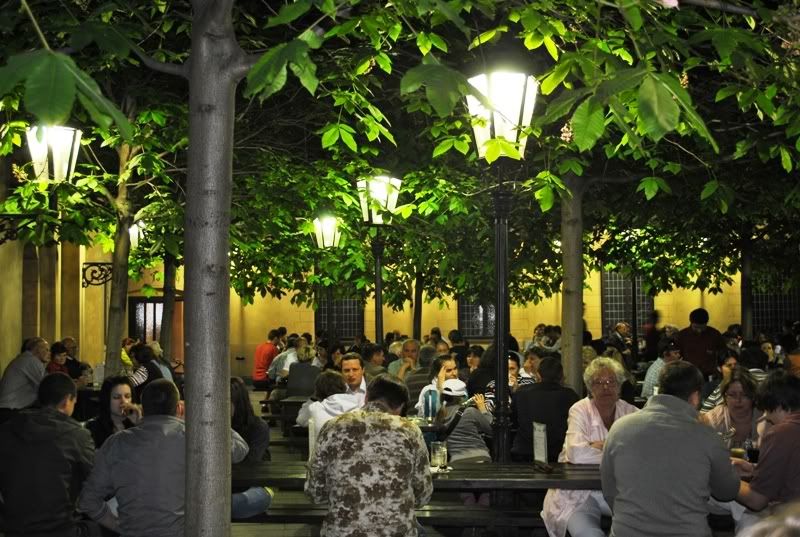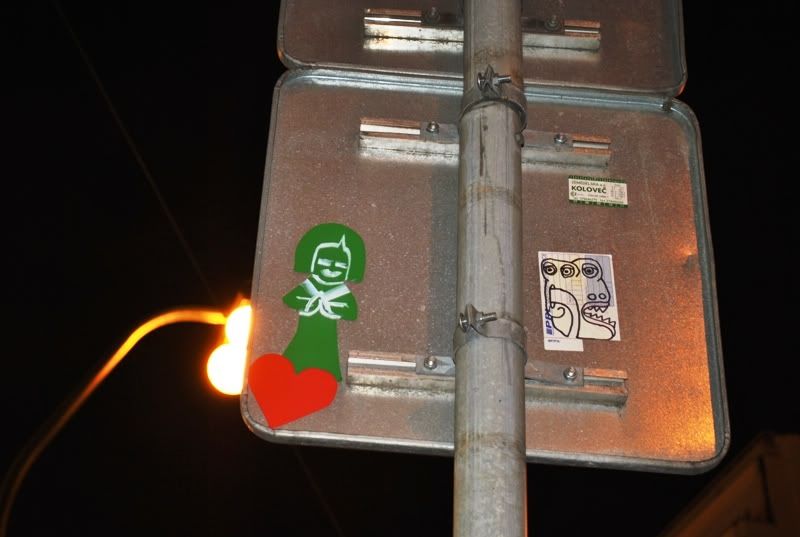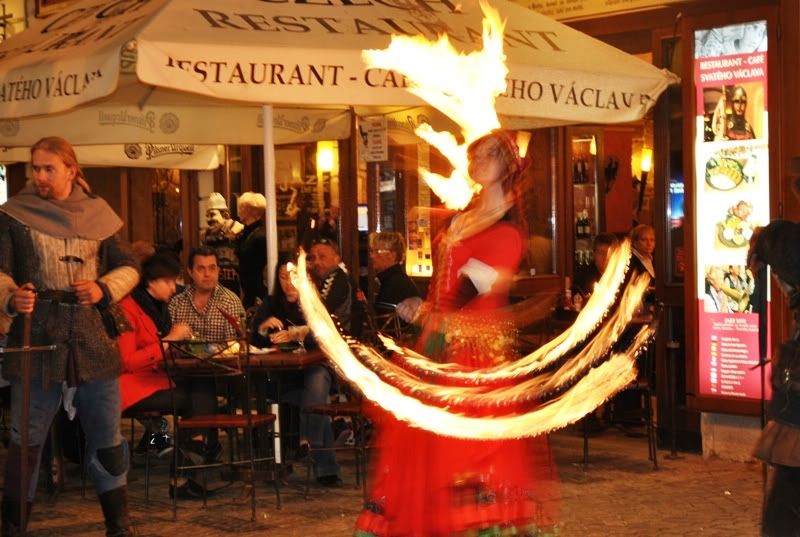 In front of the Museum: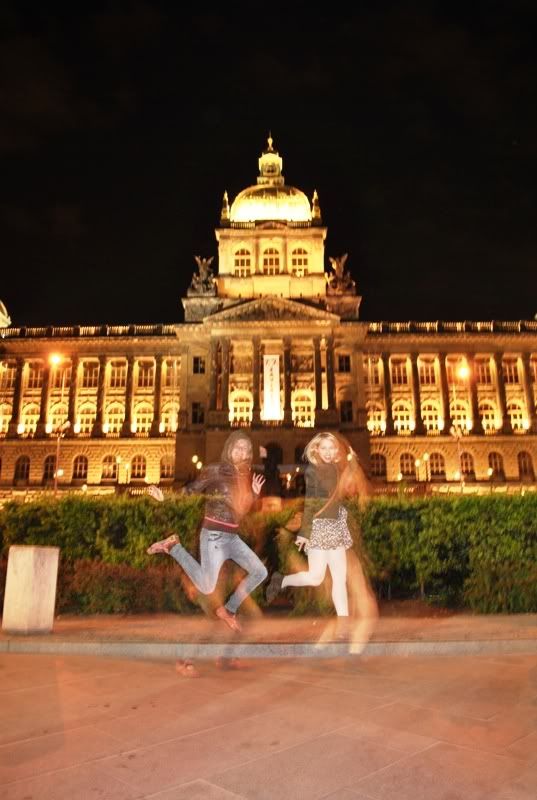 Bought a travel ticket for all kinds of transport, it was for 75 minutes and cost 26 ?NB: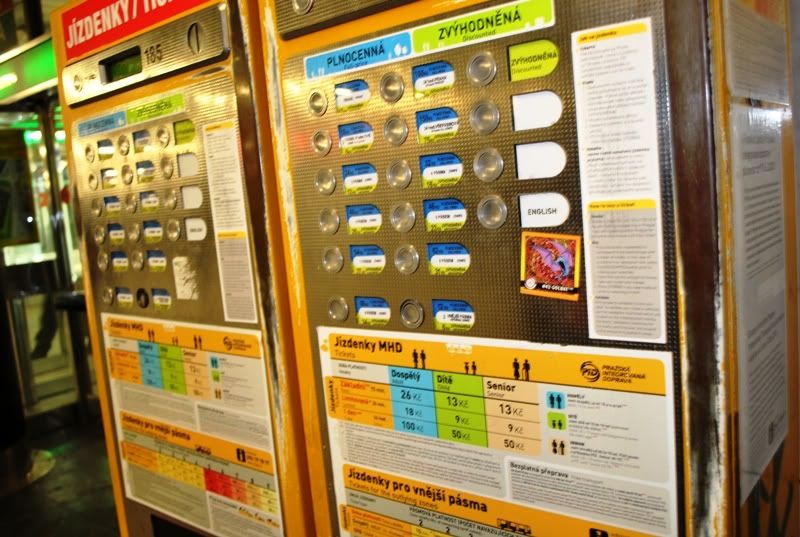 Ticket ("jizhdenka"):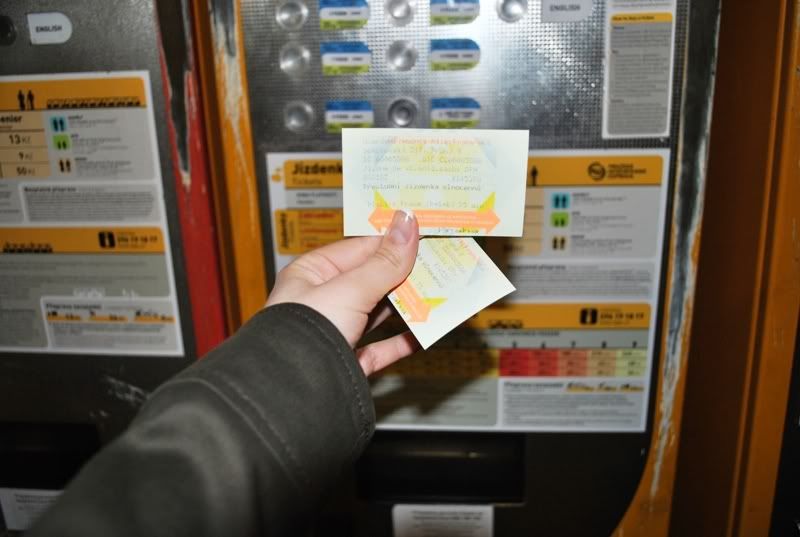 You need to punch a ticket before getting into the transport through the device you'll see on the photo below. It will post the today's date and time on your ticket, and when the controller comes in, he'll check the time on your ticket, the current time and for how many minutes you've bought the ticket:

The countdown of the bus stops on the screen is very useful and convenient – it's clearly visible when your stop will be: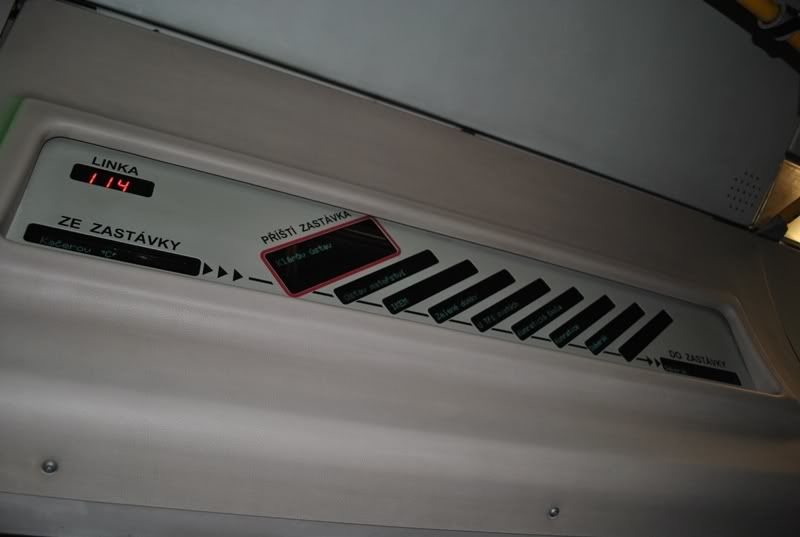 We were passing by the Microsoft office and asked "How's life after acquiring Skype?" 😀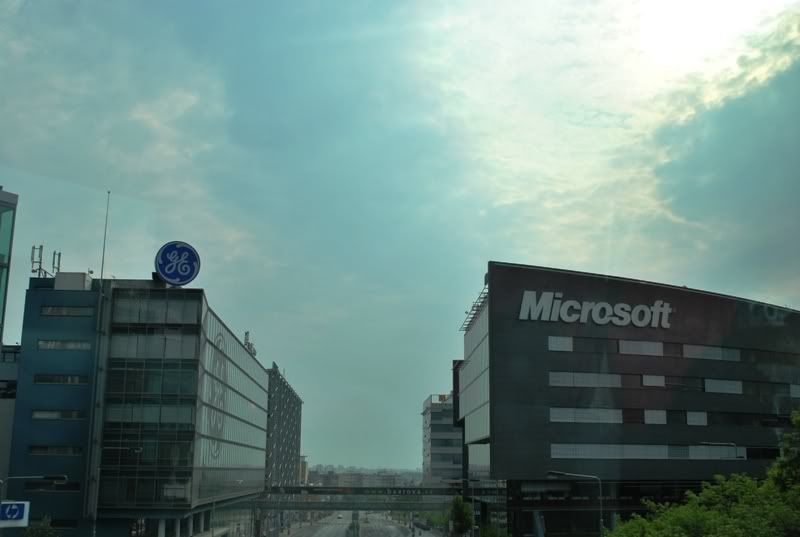 Beerhouse "Strahov":

Drugstore. Funny thing – in Czech language it sounds as "Lekarnya", which means "hospital" in Ukrainian: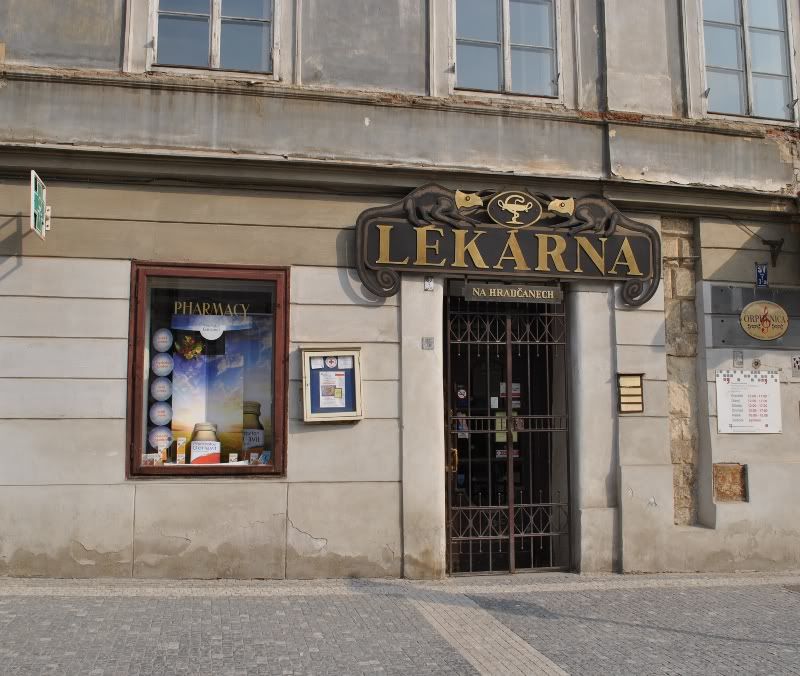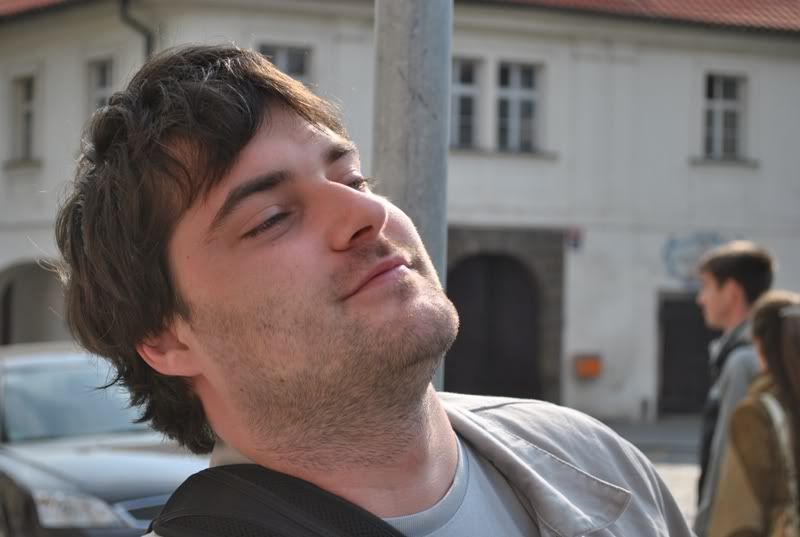 The monument to one of the sad Czech presidents. I would also be sad if my monument was so dirty 🙂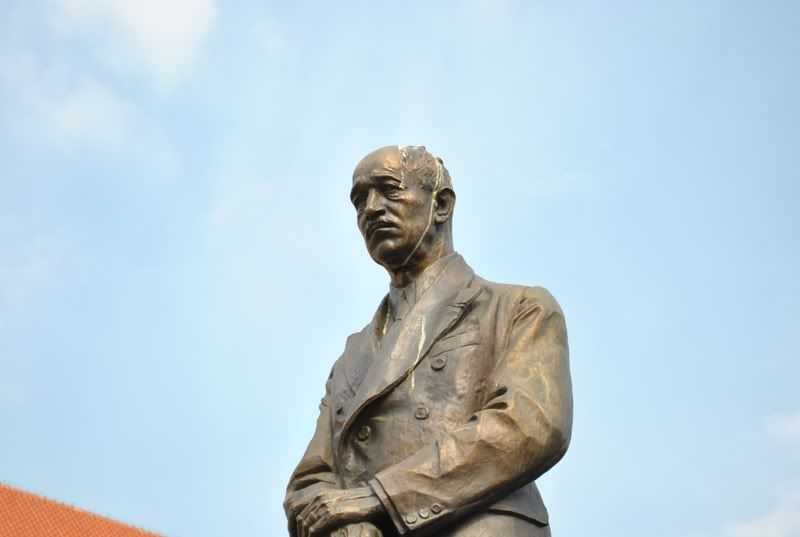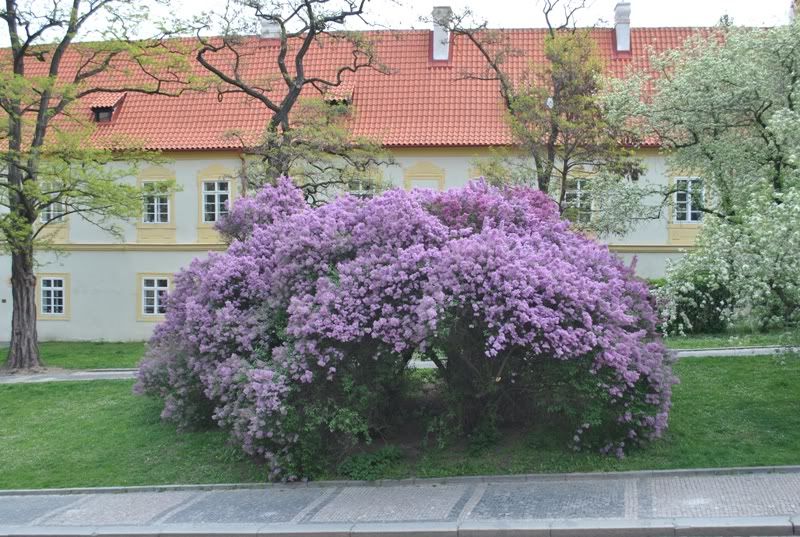 Long time ago there was a very hig tax on windows, but at the same time it was normal to build houses with the paired windows – handymen got out of the situation and painted some windows on the walls: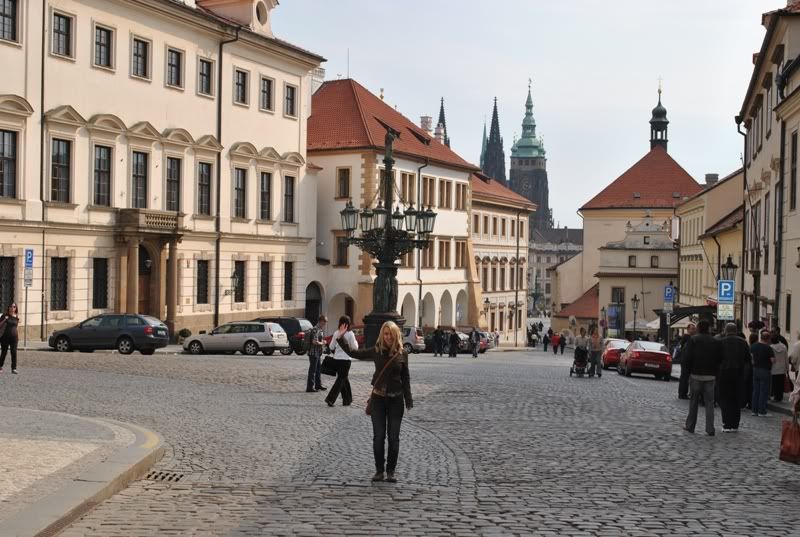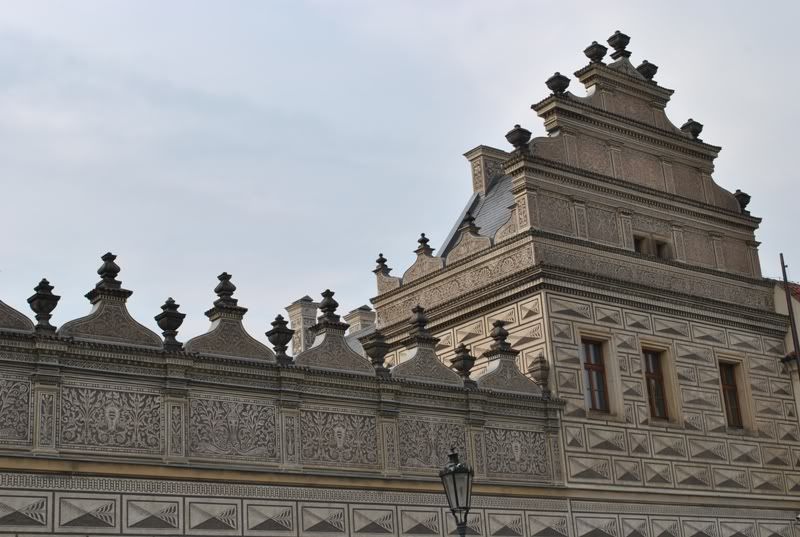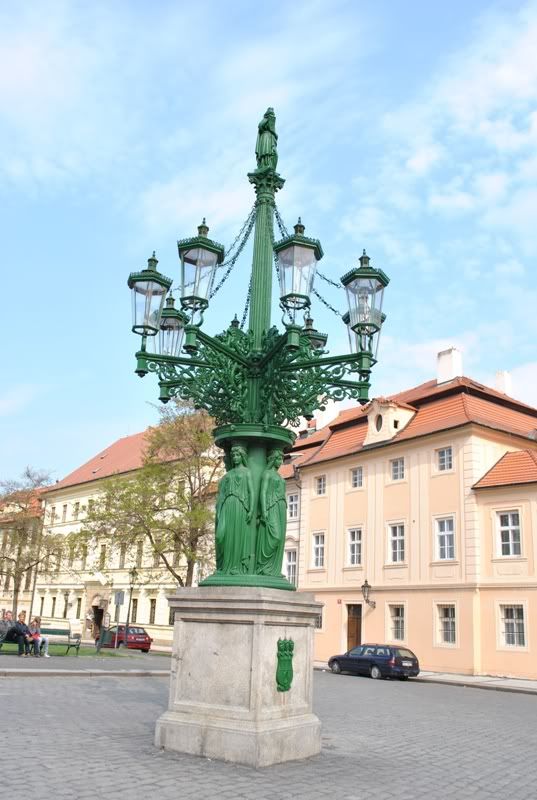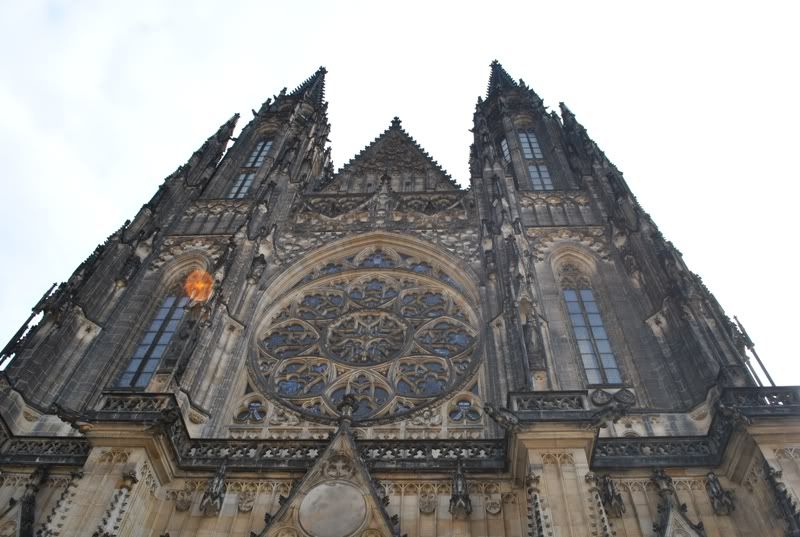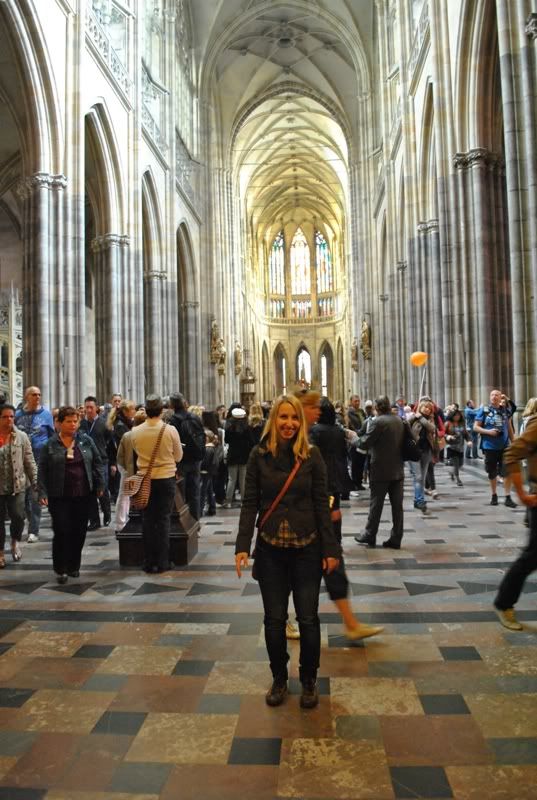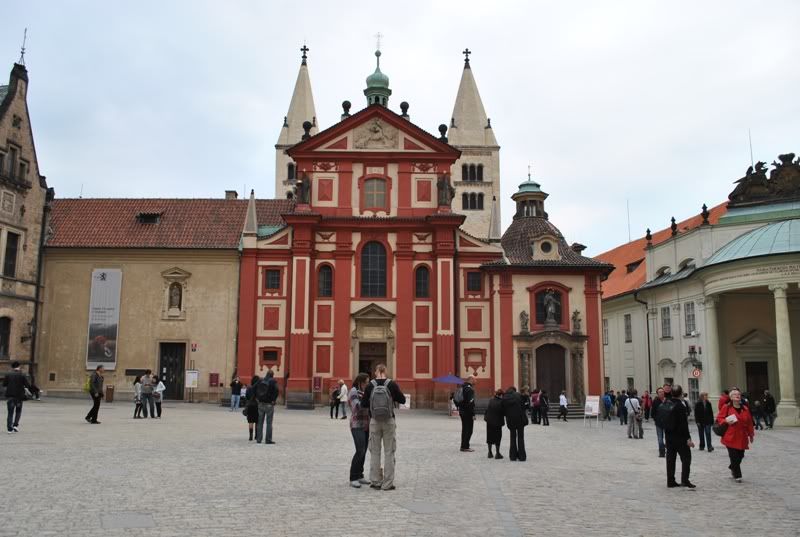 On the way to the Toy Museum: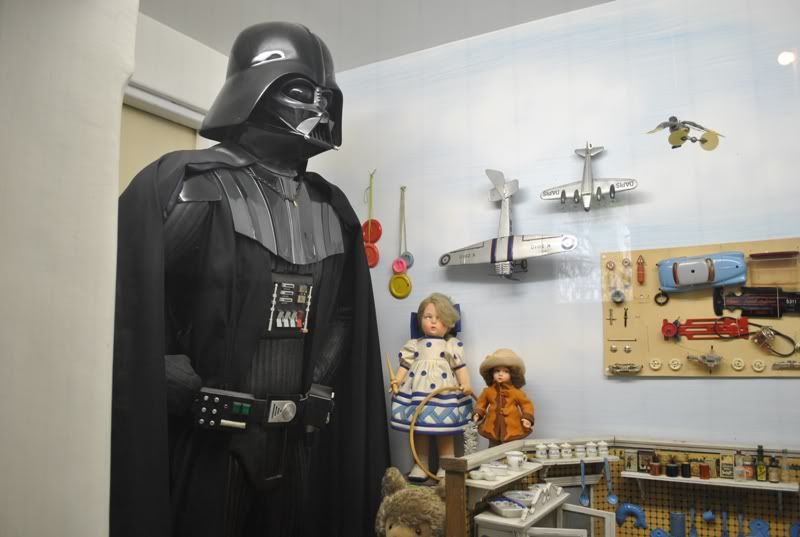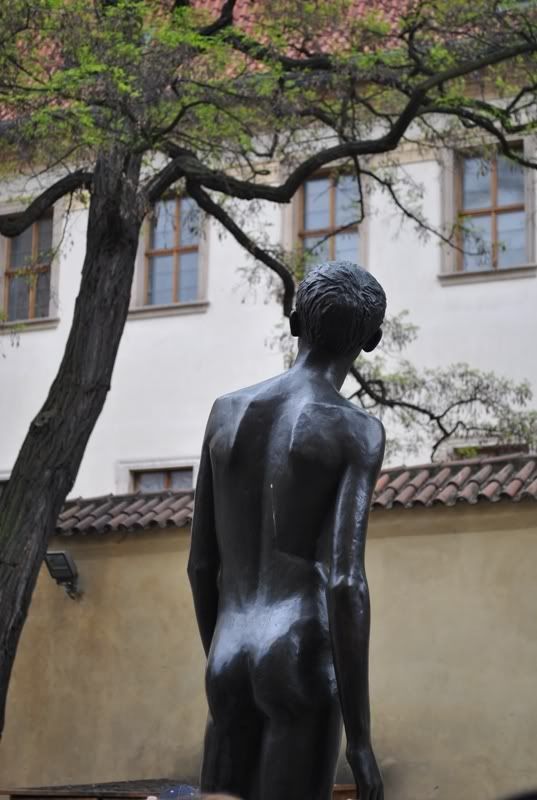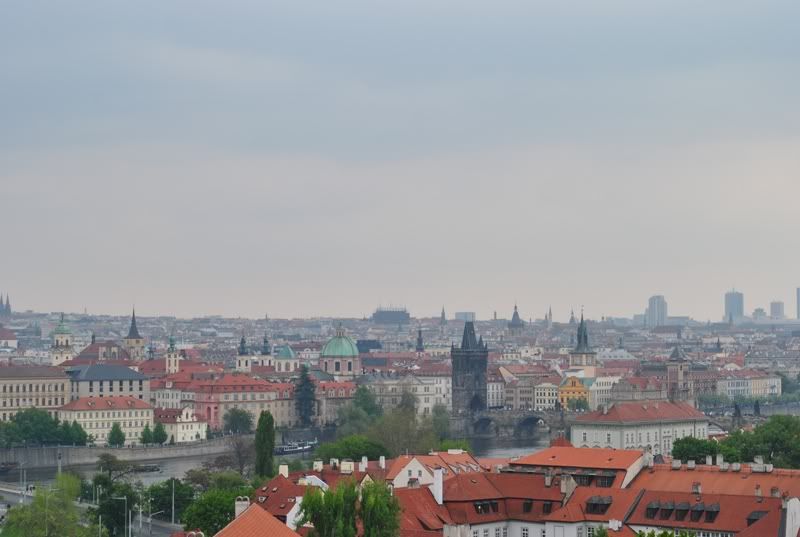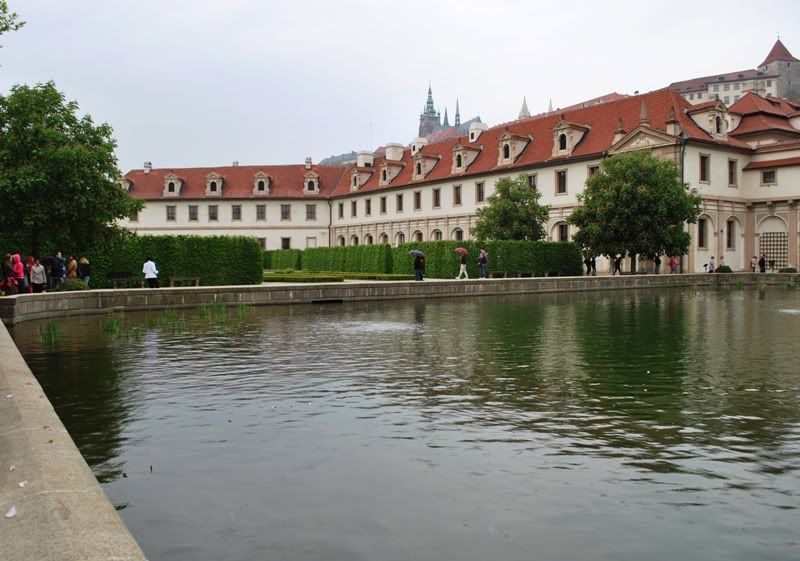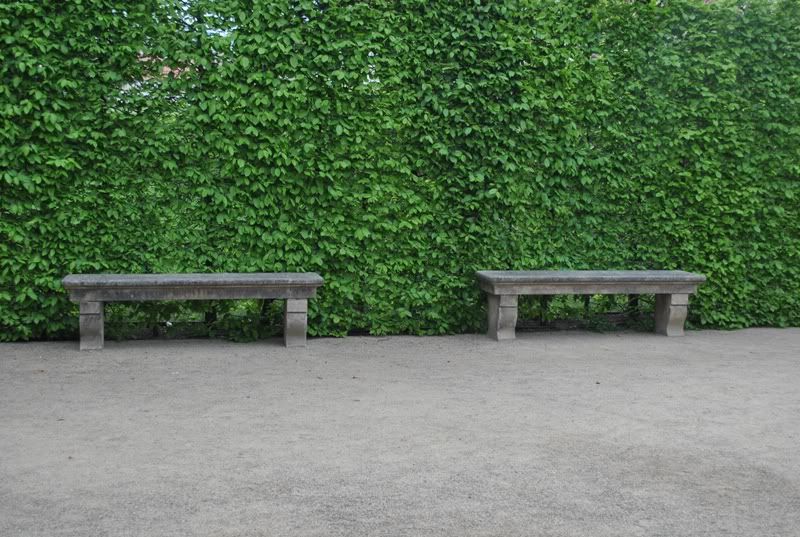 Some kung-fu in the park: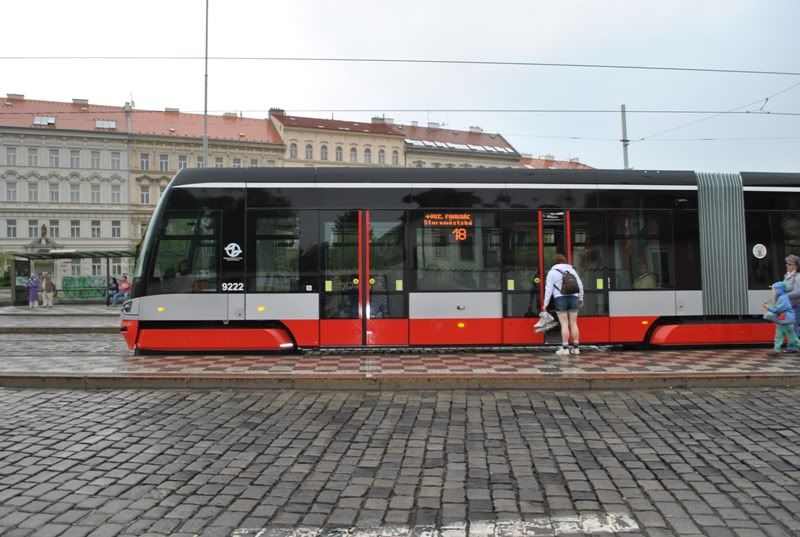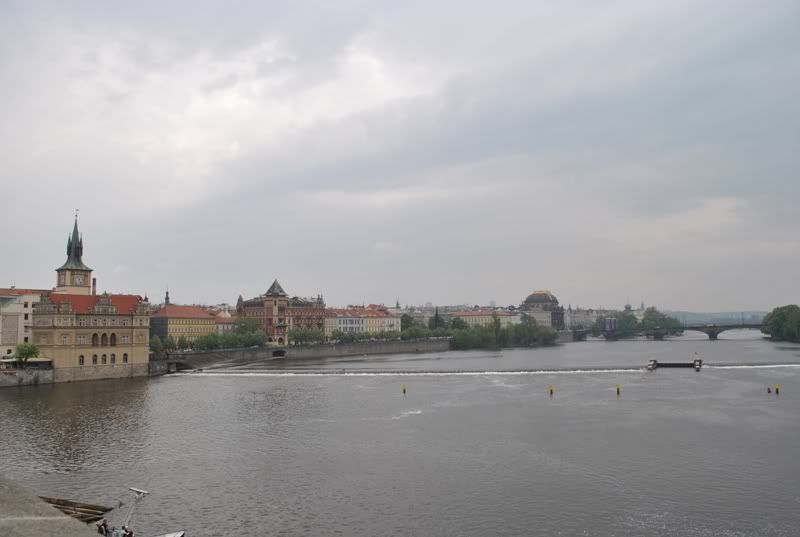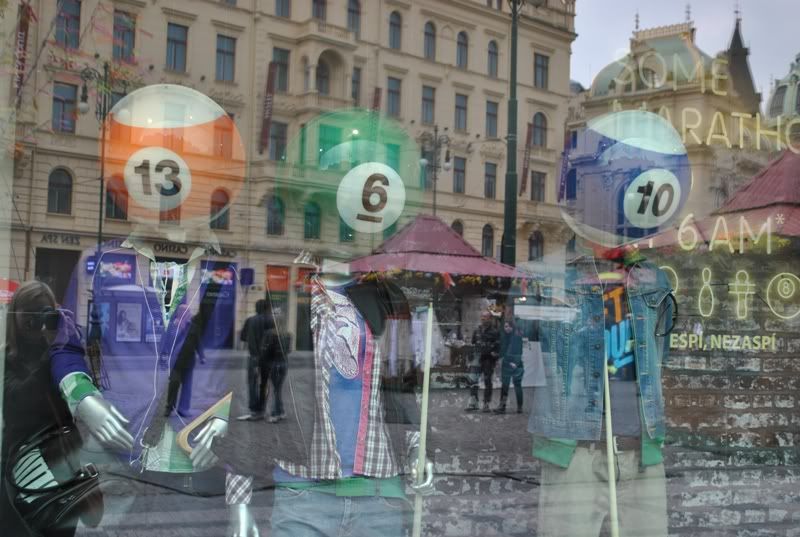 Suspisious look 🙂 Sausages:

street art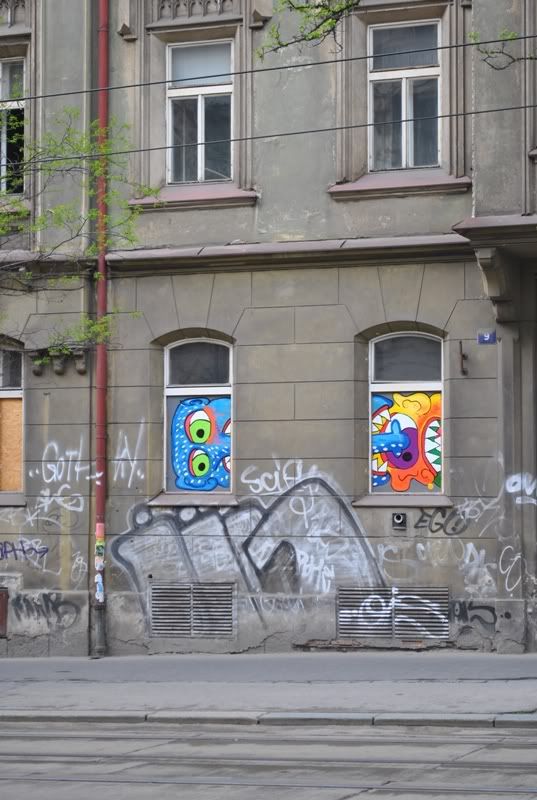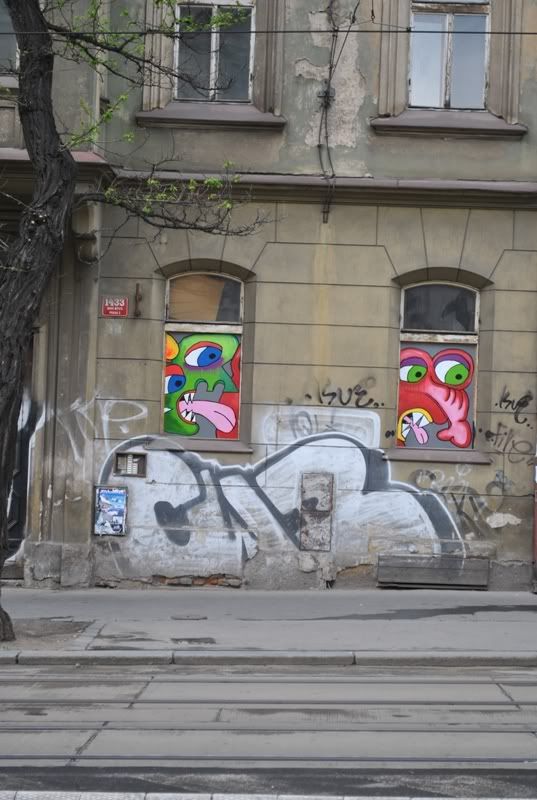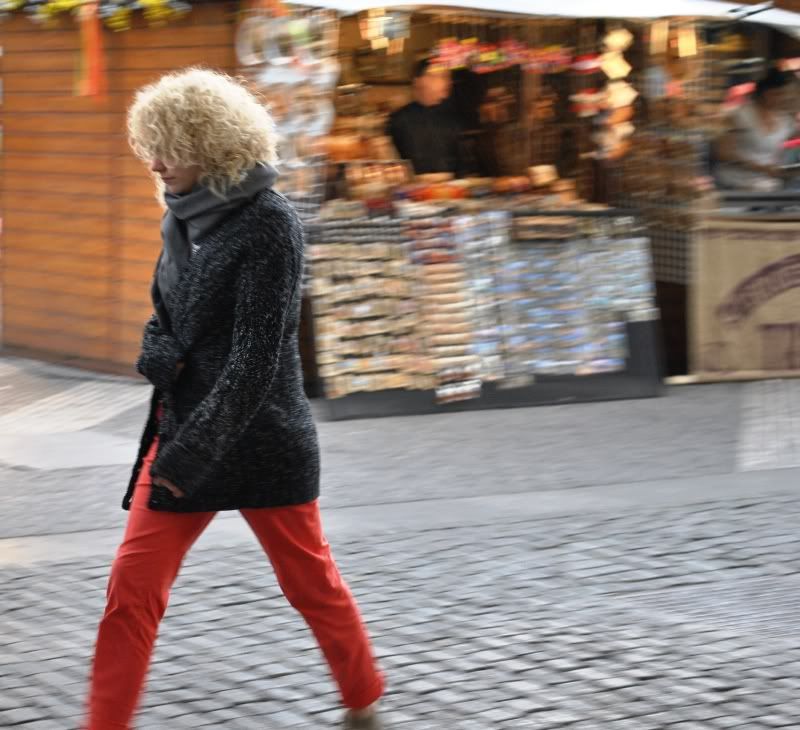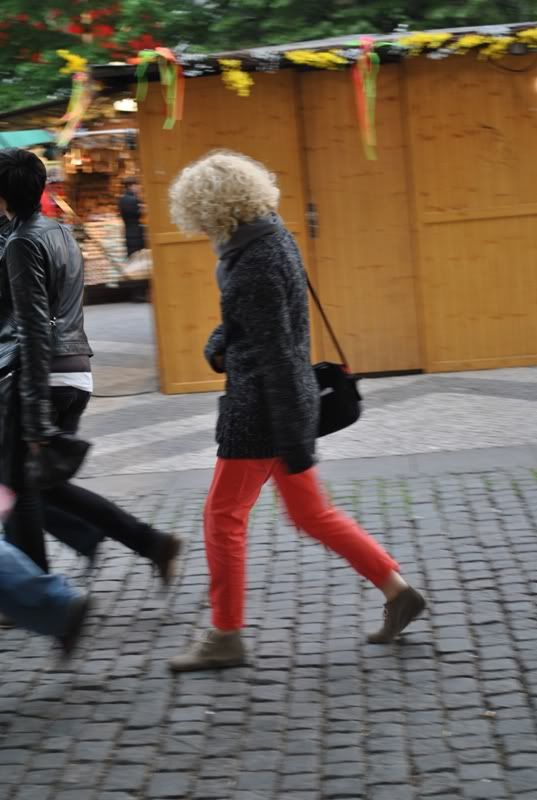 Street WC: